List of products by brand Gerry
GERRY WEBER In­ter­­n­a­­tion­al AG, headquartered in Halle/Westphalia, operates on a global scale and unites three strong fashion brands under a single roof: GERRY WEBER, TAIFUN and SAMOON.
Our brands stand for high-quality, trend-oriented fashion and ac­­cessor­ies for demanding and quality-conscious customers. All our brands highlight the wearer's in­­di­vidu­al style in their own unique way.
Founded in 1973 and today listed at the Frankfurt Stock Exchange, GERRY WEBER In­ter­­n­a­­tion­al AG has grown into one oft he best know fashion and lifestyel companies. GERRY WEBER Group is one of the largest fashion companies in Germany.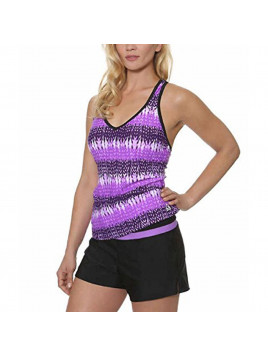 Top: Shell: 80% nylon, 20% spandex. Lining: 100% polyester....
Price
$21.63