List of products by brand Jones New York
​​Jones New York is a global lifestyle brand rooted in classic styling, redefined for the modern woman. Known for our excellence in design and signature quality, we deliver timeless apparel, outerwear and accessories that complement our customers' individual style.
Our story began in 1966 with our founder Sidney Kimmel, who envisioned a brand that catered to the modern working woman. Jones New York quickly rose to prominence in an era where women were entering the workforce and sought affordable, fashionable clothing they could wear in the office. Within a decade, it became the fastest-growing U.S. apparel company on the market.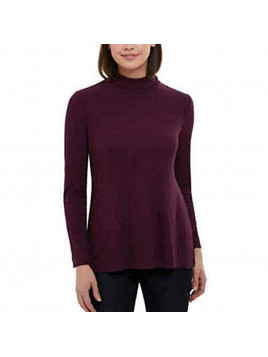 Sleeve Length: Long Sleeve Soft, cinched neck Side slits at...
Price
$4.70