J.Ann 1 or 2 Pack (one size) Womens Fashion Capri w. Rhinestone
In Stock
Short Capri and Seamless, Free Stretchable Fits S/M/L, Inseam 17" Outseam:26.5"

Material 85% Polyester 15% Spandex

Color Available: Black, Rose Pink, Hot Pink, Royal Blue, Sky Blue, Navy, White, Lavender- Choose your color

Color may slightly varies due to photographic lightings.,Can be paired with shorts/skirt or tunic
Hurry up! Only
20
item(s) left in Stock!
J. ANN WOMEN'S FASHION SEAMLESS FOOTLESS CAPRI W.RHINESTONE in the form of skin-tight trousers, a tighter version of the Capri's ending at mid-calf or near ankle length. Rhinestone are a type of skin-tight garment that covers the legs and worn by women.Shiny leggings, sometimes called leather-look leggings, have a shiny, metallic or wet-like appearance. They emerged as a popular fashion trend.

Rhinestone were actually outselling jeans in many parts of the United States. Leggings are sometimes worn during sports and other vigorous activities.When the right amount of compression is used, Improving venous return and oxygenation to working muscles.

FASHIONABLE LEGGINGS: Show off your personal taste and style with these Rhinestone that come in different designs and fashion prints you can choose from. .

DURABILITY: Block the burn UV protection, Durable fabric offers lasting fit and comfort. Reinforced Waist for better support.

NO SEE THROUGH RHINESTONE : These skinny leggings have plenty of stretch, smooth and soft to touch and not at all see through. .

CARE INSTRUCTIONS: The RHINESTONE: should be hand washed in cold water and laid flat to dry.

MATERIALS: J. ANN WOMEN'S FASHION SEAMLESS FOOTLESS CAPRI W.RHINESTONE made from Fabric like 85% Polyester, 15% Spandex are more typically worn for fashion, but are also worn as exercise wear. Microfiber material with super soft Fashion Seamless Footless Long Rhinestone .

COLOR : Black, Rose Pink, Hot Pink, Royal Blue, Sky Blue, Navy, White, Lavender. SIZE : Free size, Fits Small/Medium/Large.
You might also like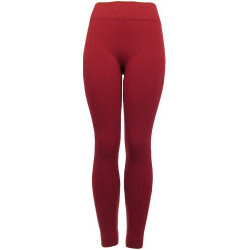 • Brand New Packaged Individually With Label And Tag • Fleece...
Price
$15.10
Hibaly Ladies Fleece Leggings. Great Gift for Youth and...
Price
$9.99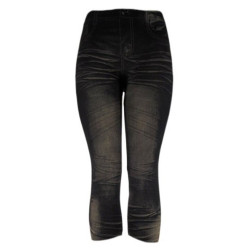 J.Ann Ladies Jeans-Like Seamless Legging- Short Carpri Style,...
Price
$9.99
No customer reviews for the moment.