Men's 1 or 2 Pack Cotton Trunk Boxer Briefs
Out-of-Stock
Cool Fashion Men's 1 pc or 2 pc/Pack Cotton Trunk Boxer Brief

*Material: 90% Cotton, 10 % Spandex *Ultra Soft Cotton Knit That is Pre-Shrunk for a Great Fit

*Size: Small (32-34)/ Medium(36-38)/ Xlarge(44-46) - Choose your size

**Trunk Boxer Brief *3 Dimentional Tailoring * Covered Waistband

.* Color may vary due to photographic lighting
BRAVE MEN'S BOXER BRIEFS (or tight boxers) are a hybrid type of men's undergarment which are long in the leg, similar to boxer shorts, but tighter-fitting like briefs. Our Boxer Brief Undergarments are items of clothing worn beneath outer clothes, usually in direct contact with the skin, although they may comprise more than a single layer. Brave Men's Boxer briefs are worn to cover the torso and those that are worn to cover the waist and legs. Men's often wear briefs, boxer briefs or boxer shorts. It keeps outer garments from being soiled by perspiration. Men's briefs provide support for the male sex organs Our Products give additional support and protection when playing sports, men often wear more tightly fitting underwear.

Underwear can be used to protect the wearer's modesty, as well as to make them look sexy. Brave Men's Boxer briefs which take the longer shape of boxers but maintain the tightness of briefs. Although most of the time underwear is kept hidden under other clothes, sometimes it is partly exposed for fashion reasons or to make other people feel sexually excited when they see it.

OCCASION :Trunk Boxer Brief 3 Dimensional Tailoring Covered Waistbands. In cold climates, underwear may constitute an additional layer of clothing helping to keep the wearer warm. This also applies for most clothes worn as nightwear and as swimwear. Elastic waistband for long-lasting comfort, super seams added for durability, stylish mid-leg boxer brief. Pouch Front. Logoed Waistband.

SIZE: (32-34)/ Medium (36-38)/ Xlarge (44-46) - Choose your size.

COLOR: Black, Navy, Grey, Please Select Your Combo- Color May slightly vary due to photographic lighting.

PACK: 1 or 2 Pc/Pack.

MATERIAL: Brave Men's Boxer briefs can be created from a materials such as 90% Cotton, 10 % Spandex Ultra Soft Cotton Knit that is Pre-Shrunk for a Great Fit.
Specific References
upc

089468830619
You might also like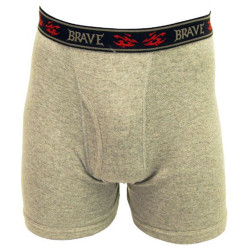 100% Cotton Size:2X-Large (Waist: 46-48),Package:1 Pc-Pack...
Price
$4.99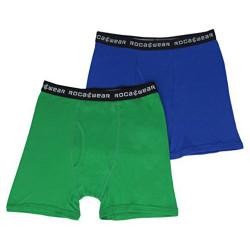 Material:100% Cotton Size Available:XSmall(4-5), Small(6-7),...
Price
$8.28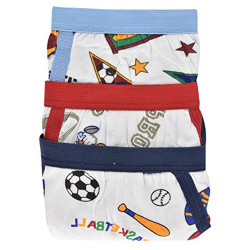 Material: 100% cotton 6-pack colorful, sports designed...
Price
$9.99
8 other products in the same category:
No customer reviews for the moment.