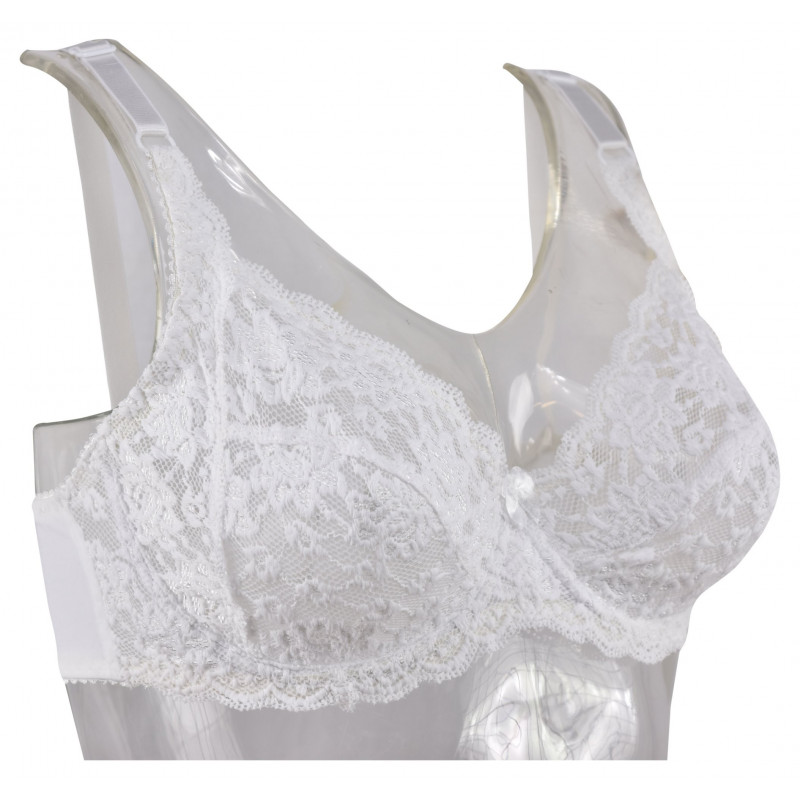  
J.Ann Women's Comfort Laced Bra
Material: 95% Nylon 5% Spandex

Color: White

Sizes: 34C, 34D, 36B, 36C

Underwire support; Full coverage

"Buy More!!! Save More!!!"
J.ann Sports Bra is a bra that provides support to female breasts during physical exercise. Sturdier than typical bras, they minimize breast movement, alleviate discomfort, and reduce potential damage to chest ligaments. J.ann's Womens Seamless Sports Bras to reduce pain, and physical discomfort caused by breast movement during exercise. Some sports bras are designed to be worn as outerwear during exercise such as jogging.

Different physical activities require different levels of breast control. Yoga, walking and gardening require only "light" control; bicycling, power walking and hiking require "moderate" control; Tennis, soccer and jogging requires "firm" control; and running, intense workouts, boxing and horseback riding requires "maximum" control.

J.ann Womens Seamless-double Layered Sports Bra offers high quality blends of nylon and spandex fabrics for lightweight breathability and also machine washable. Easy to wear and feel very soft. Our Product to wear very comfortable and the material such as Nylon and Spandex.

J.ann Womens Wireless Designed Seamless-Double Layered Sport bra, double layered for Extra Support and stability during workout. Knit-in support stretches in all directions to fit & hug all shapes and sizes without losing resilience. Comfortable knit-in band around torso to smooth your sides and back.

OCCASION : Wear these for the workout, yoga, running, sports activities.
MATERIAL: J.ann Sports Bra can be created from a materials such as, 92% Nylon, 8% Spandex with removable paddings.
COLOR : Color Available, 1 WHITE/ 1 NUDE / 1 BLACK, 2 NUDE/ 1 BLACK, 2 NUDE/ 1 WHITE, 2 WHITE / 1 BLACK, 2 WHITE / 1 NUDE .(Color may Slightly Vary due to Lighting).
SIZE: Size Available Medium, Xlarge-Choose your size.
PACKAGE: 1- Pc/ Pack.
You might also like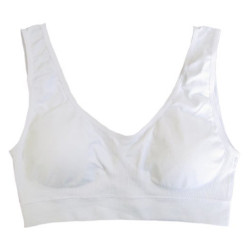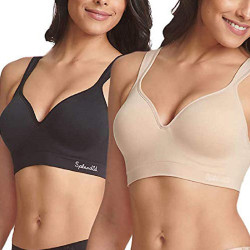 19 other products in the same category:
No customer reviews for the moment.