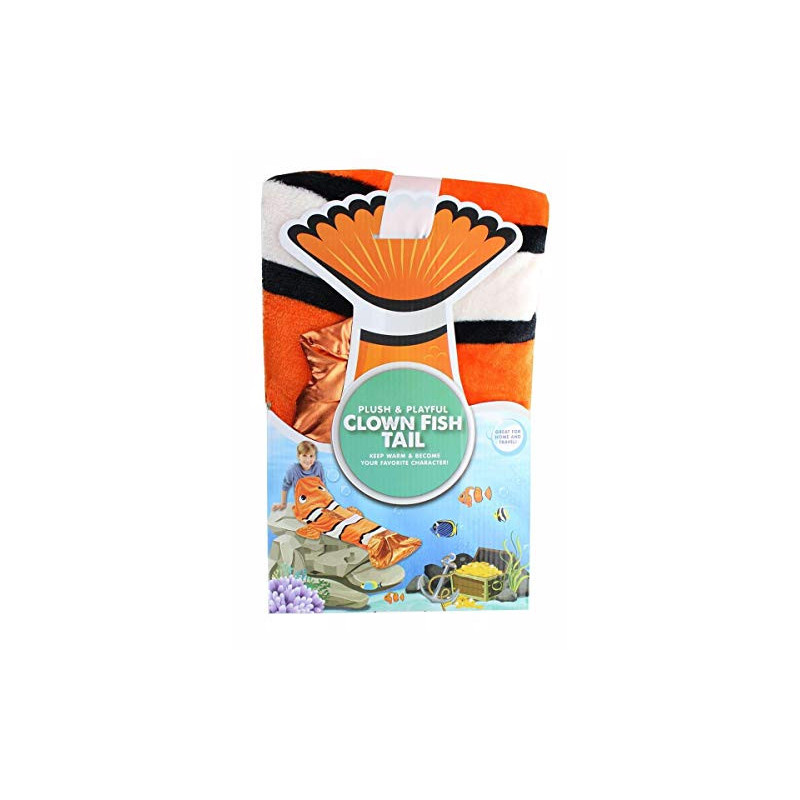  
Jay Franco & Sons Plush & Playful 55-Inch Clown Fish Tail Blanket Quilt Living Room Sleeping Bag for Kids
• 96% Polyester, 4% Spandex
• The Plush and Playful Clown Fish Tail lightweight blanket is soft to touch-perfect for a cozy night!
• Made of 96% percent Polyester, blanket measures 22.5 x 55 inches
• Features a colorful orange, complete with cute clown fish head!
• Great for home and travel! Take it to your friend's house!
• Transforms them into a beautiful clown fish!
Imported cotton wool polyester
& unique gift ideas: The mermaid blanket will become a beautiful mermaid princess.
Kids Blanket flexible, stretchable measurement results are different
Soft and comfortable precision knit mermaid tail is environmentally friendly, skin-friendly, and suitable for adult sleeping blankets. Cute and beautiful mermaid tail strips, such as sleeping bags, can fit your ankles and warm your feet. Both inside and outside are very convenient, you can camp on the sofa anytime, anywhere, overnight, in bed, in the car!
Size: (22.5" x 55")Incs
Color: Orange
No customer reviews for the moment.